MONCLER
Moncler is a French apparel manufacturer and lifestyle brand founded in 1952 by René Ramillon most known for its beautiful down jackets and ski / sportswear. Moncler took its name from the abbreviation of Monestier-de-Clermont, an Alpine town near Grenoble, France. In 2003, the brand was bought by the Italian entrepreneur Remo Ruffini. Moncler's flagship store is on the Rue du Faubourg Saint-Honoré in Paris.
See Collection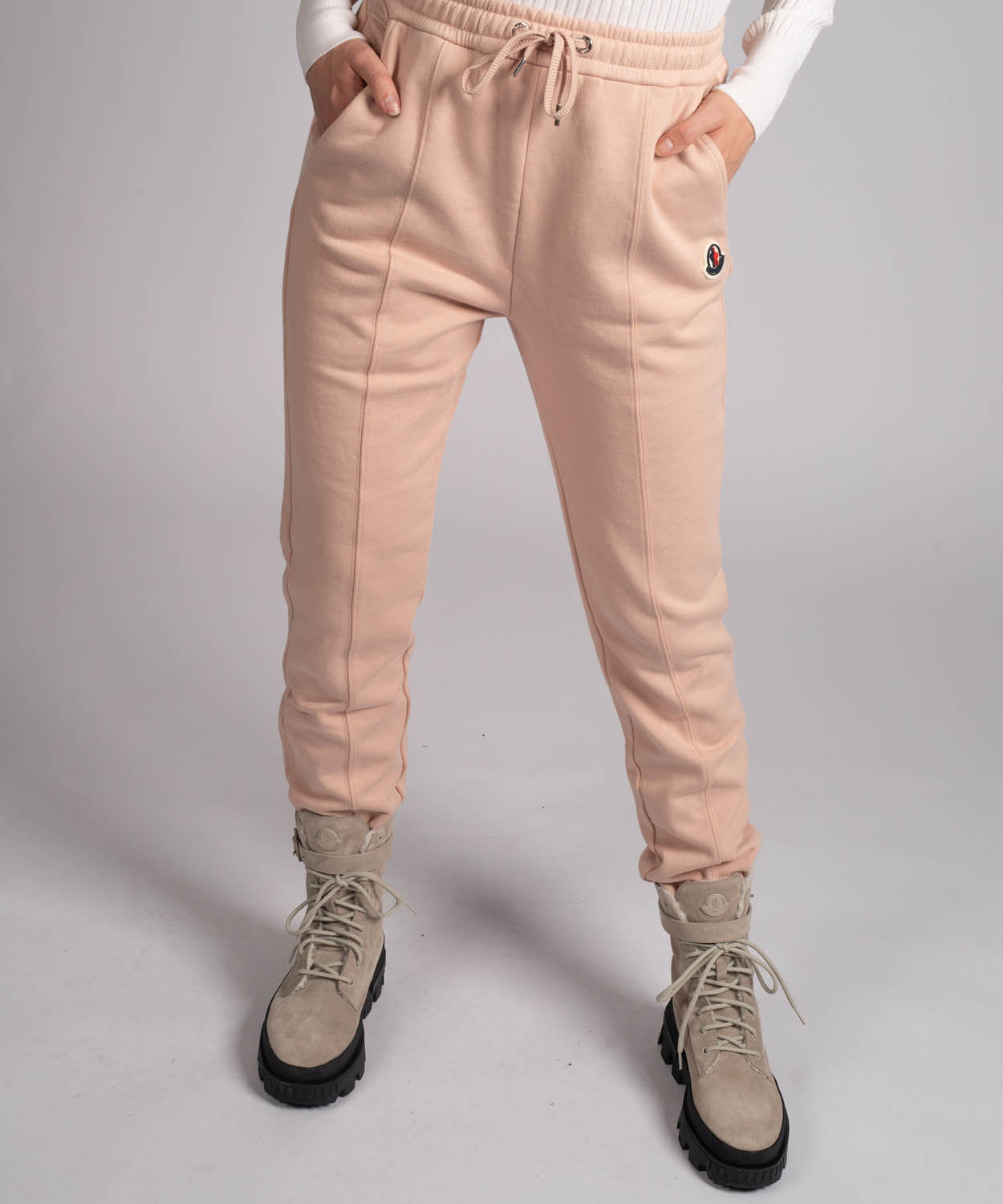 Tech Info
black cotton blend panelled design logo patch to the front elasticated cuffs drawstring fastening waist
Warmth Rating
Staying Warm
In general, padded jackets are warmer but less versatile than shell jackets, which have little or no insulating material.
The story goes that natural down insulation is less bulky than synthetic padding but loses its thermal properties when it's wet, whereas synthetic insulation works better when wet but tends to be more bulky and not as easy to compress into a small package. However, newer forms of synthetic padding are less bulky and more compressible, mimicking down, and may even be stretchy and breathable.
 There are two types of scenarios when a skier purchases a jacket. 
Skier one: Likes to ski moderately to hard and can get warm when doing this. 
We recommend either a waterproof and breathable shell, paired with an insulation jacket. This allows you to stay warm when its a cold day. Or shed the insulation jacket on a warm day to utilise the light properties of a shell jacket.
Pros: You have a second functioning jacket which you can walk around town with or use a light travel jacket. 
Brand suggestions:
Peak Performance 
Black Yak
J.lindeberg
Cons: Purchasing a shell outer jacket and and insulation jacket can put some people off.  
Skier two: Can ski comfortably around doesn't like to push to hard and wants to wear the jacket to Apres ski. 
We recommend a Down or Primaloft insulated jacket. These provide the highest level of warmth around your vital organs. 
Pros: Warm and stylish jackets 
Cons: You can get to warm depending where you ski.
Brand Suggestions:
All brands make these jackets just look for an insulated jacket.
< 20°C
-20°C to -5°C
-5°C to 0°C
0+°C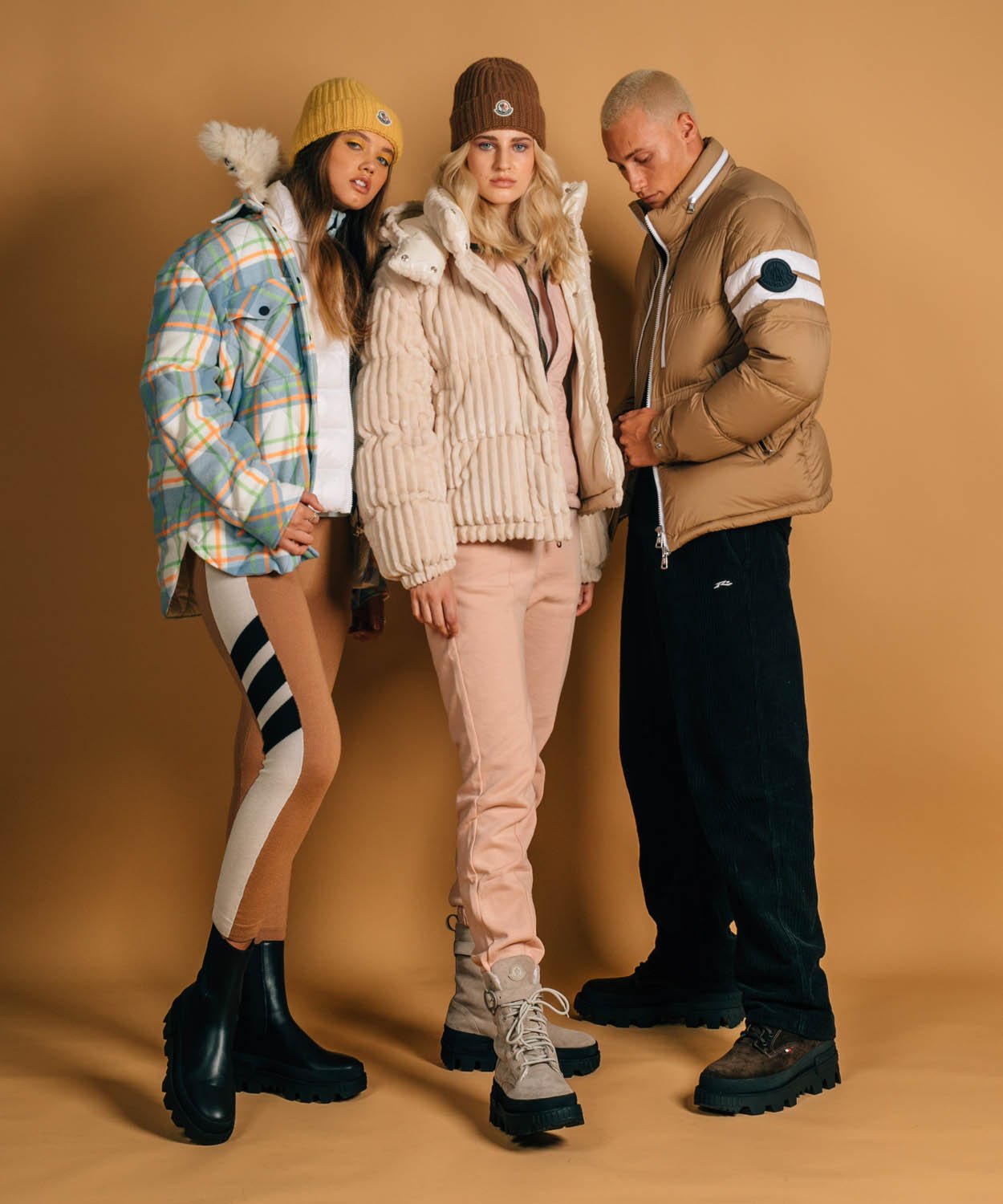 Featured
Crafted in a panelled cotton blend, Moncler's Drawcord pants showcase a heritage logo patch to the front. The drawstring waistband and rib-knit cuffs ensure an adjustable fit, while the high-shine pocket panels are an acknowledgement of the brand's skiwear aesthetic.