MONCLER
Moncler is a French apparel manufacturer and lifestyle brand founded in 1952 by René Ramillon most known for its beautiful down jackets and ski / sportswear. Moncler took its name from the abbreviation of Monestier-de-Clermont, an Alpine town near Grenoble, France. In 2003, the brand was bought by the Italian entrepreneur Remo Ruffini. Moncler's flagship store is on the Rue du Faubourg Saint-Honoré in Paris.
See Collection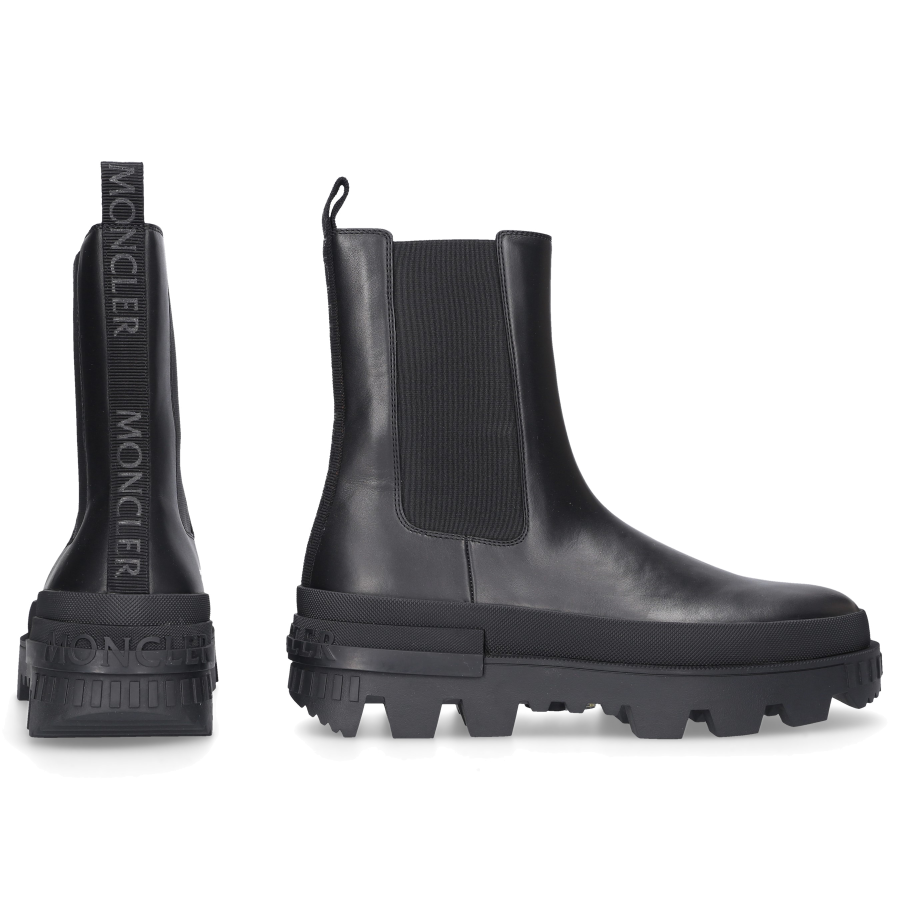 Tech Info
upper: cow leather lining: leather sole: leather insole, rubber sole round toe elasticated sides Made in Italy
water proofing
Let's talk waterproofing and how the scale works.
Waterproofing is measured in numbers; 20k for example. The number refers to millimeters and the amount of pressure the fabric can stand before water starts to leak through. The easiest way to paint the picture is if you imagine 20 000 millimeter hollow tube. Let's now take that tube and place it on a 20 k fabric. If we then fill it up with water, the fabric will not let any water pass through. If this would have been a 15 k fabric though, you can probably imagine what would have happened instead? This is what the number means, but that's not how a jacket is used.
So, what does different numbers means to you and how to use our 1-5 scale? 
1: 3000mm ( Water Resistant )
Entry level - 3000mm is still considered waterproof but won't last for more than light rain.
2: 5000mm ( Snow Proof )
If you ride in cold and clear conditions, you can get away with this level. We don't recommend wearing this when the bad weather hits (unless you like being cold and wet).
3: 10 000mm ( Waterproof )
Wear this is you like long days on the mountain, even when there's bad weather. 10k is a good level.
4: 15 000mm ( Wateproof )
Rain and wet snow don't stand a chance with this. If you live in wetter climates (Australia we're looking at you) 15k is a good, if not great choice. It takes a lot to pass through the membrane.
5: 20 000k and up, also known as (Keep You Dry In Your Own Shower k)
If you enjoy the outdoors, skiing backcountry or need to be prepared for everything situation, you should be looking at 20k and up for waterproofness and breathability. You'll thank us later.    
Water Resistant
Snow Proof
Waterproof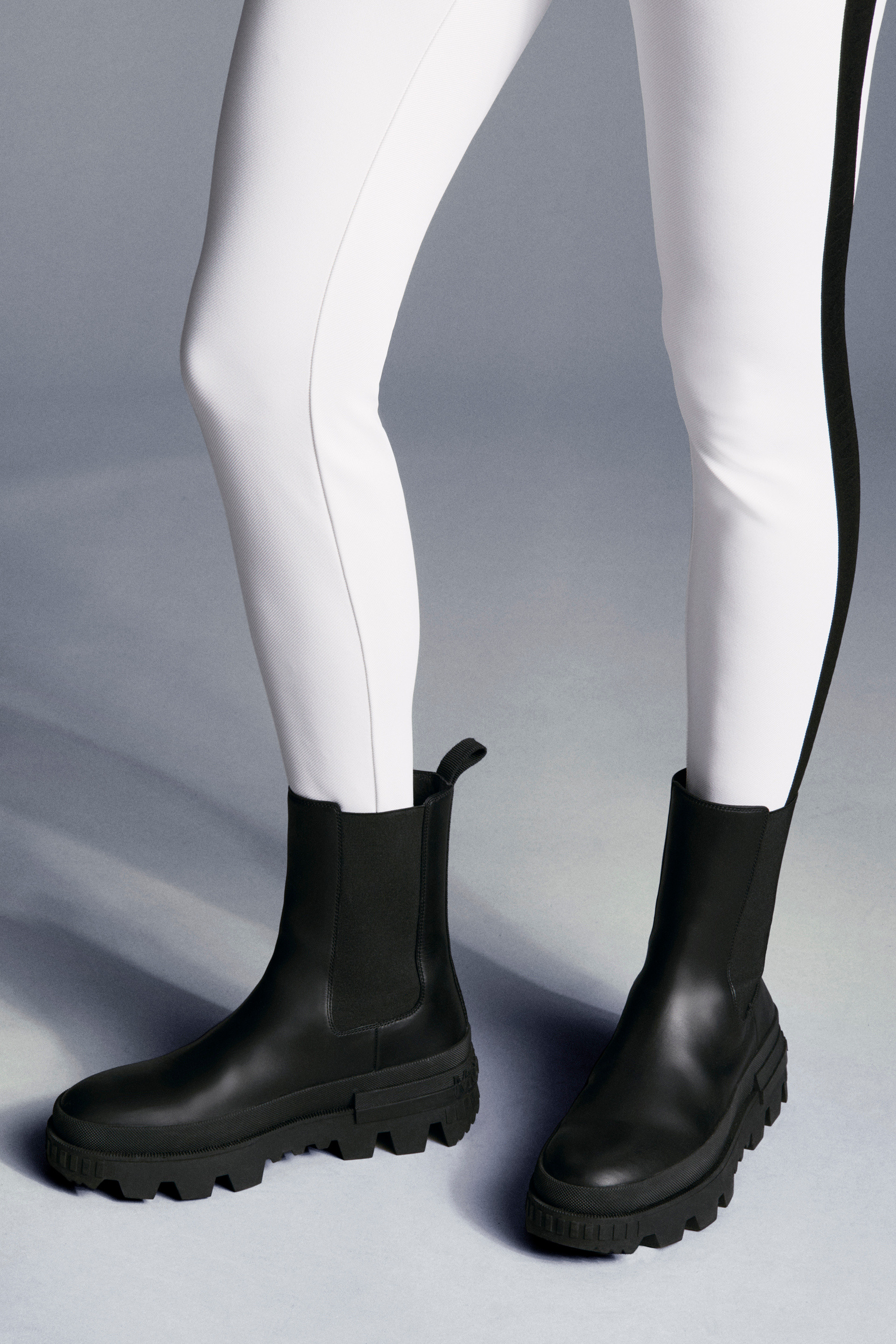 Featured
The black Coralyne Chelsea boots from Moncler are defined by exaggerated, lugged rubber soles that bring this classic silhouette a modern feel. They're finished with comfortable stretch gussets at the sides, and pull tabs at the back of the necks.