friends with frank.
Our approach to sustainability goes hand-in-hand with our core mission: to create beautifully made pieces that bring our customers great joy to wear; bringing together timeless design, high-quality materials and expert craftsmanship. The lifespan of our garments is carefully considered and we actively avoid trends that will become obsolete in a season or two. While we update our range every year, many of our designs remain part of our core collection we carry across multiple seasons; a true testament to their enduring design and popularity within our community. The spirit of buying less, but choosing well is also at the heart of the Friends with Frank
See Collection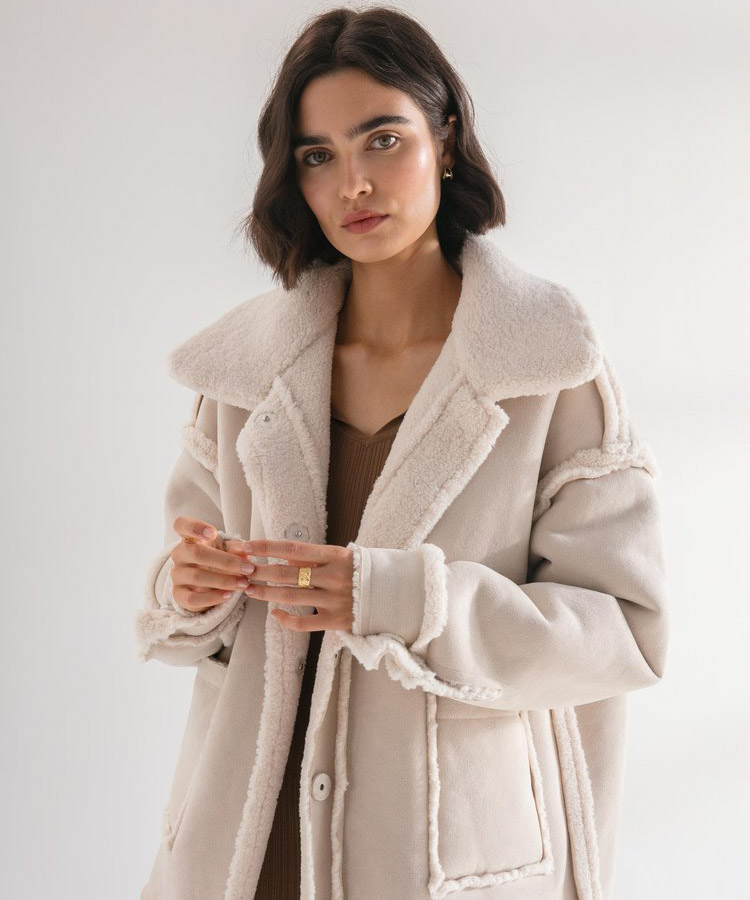 Tech Info
Fully reversible Collar detail Drop pockets on both sides Snap fastenings through front to close 100% faux shearling with reversible faux suede lining 100% polyester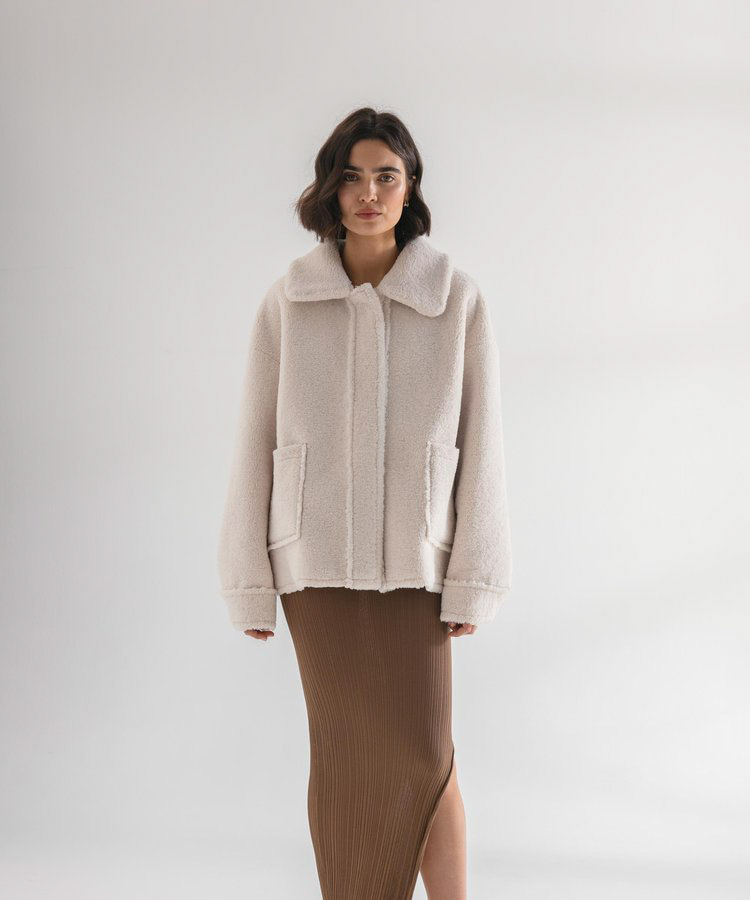 Featured
The Mimi Jacket is a sherpa-inspired style, impeccably crafted from a weighted, plush white faux shearling that feels just like the real thing. Featuring a soft beige faux suede on the reverse side, this piece is designed to be fully reversible for ultimate wearability and multifunctionality. This transseasonal essential is completed with two patch pockets on either side, trim detail and snap button fastenings to close.