friends with frank.
Our approach to sustainability goes hand-in-hand with our core mission: to create beautifully made pieces that bring our customers great joy to wear; bringing together timeless design, high-quality materials and expert craftsmanship. The lifespan of our garments is carefully considered and we actively avoid trends that will become obsolete in a season or two. While we update our range every year, many of our designs remain part of our core collection we carry across multiple seasons; a true testament to their enduring design and popularity within our community. The spirit of buying less, but choosing well is also at the heart of the Friends with Frank
See Collection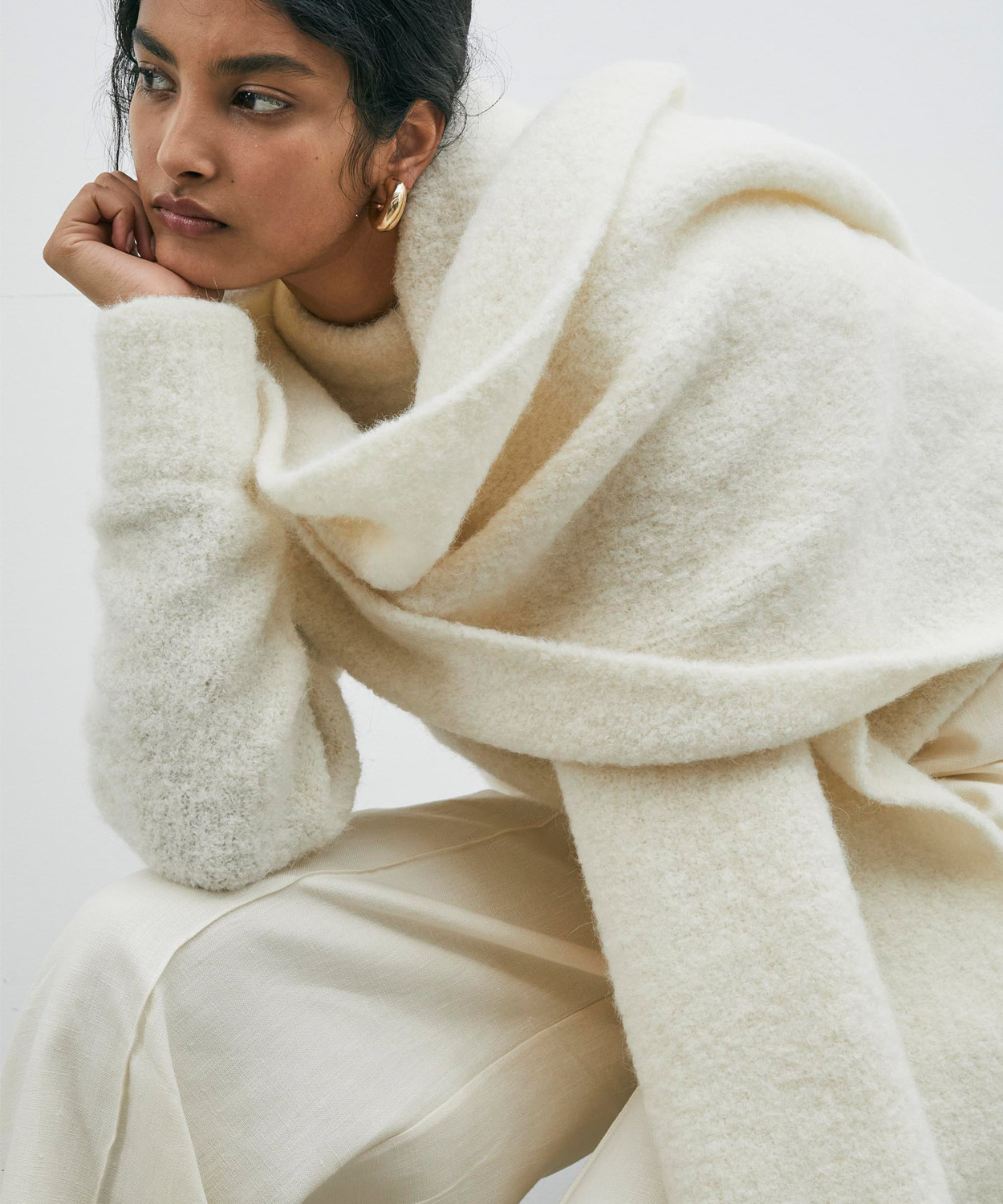 Tech Info
86% alpaca, 13% nylon, 1% spandex Specialist dry clean only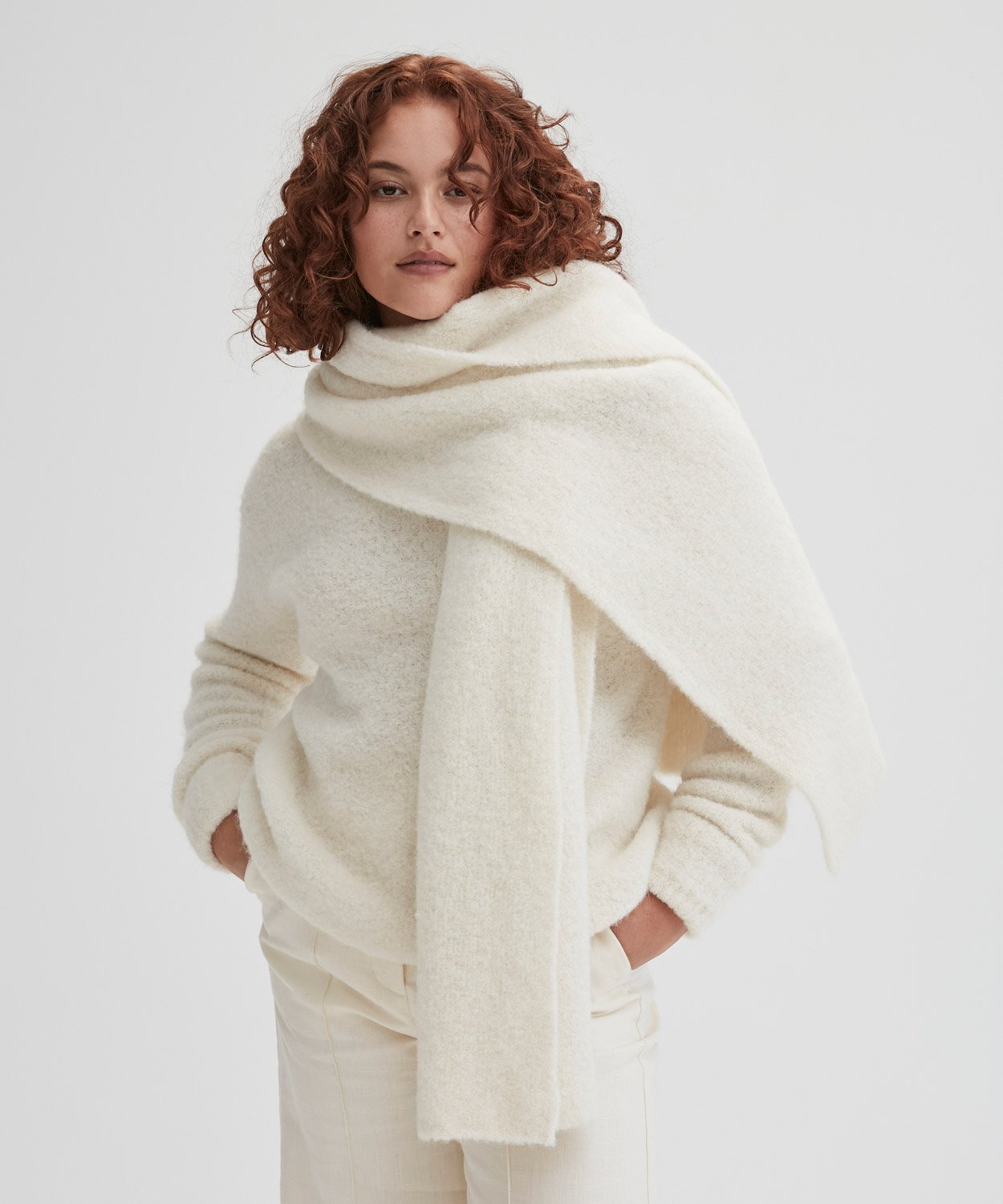 Featured
Spun from a fluffy alpaca blend, this cosy scarf is the ultimate winter warmer. Style it loose or wrap it around your neck to protect yourself from the cold.
Size & Fit
One size fits all 180cm x 50cm

What size am I?