Frauenschuh
Hand made in Europe. Limited distribution keeps this brand exclusive, you can feel the quality when you slip one on. Using the finest fabrics and beautiful shapes, makes owning a piece of Frauenschuh a very special thing. This timeless Austrian ski and fashion wear company deftly uses a combination of classic materials such as leather and knitted wool, and high-tech fibres like softshell for it's range of Alpine ski fashion.
See Collection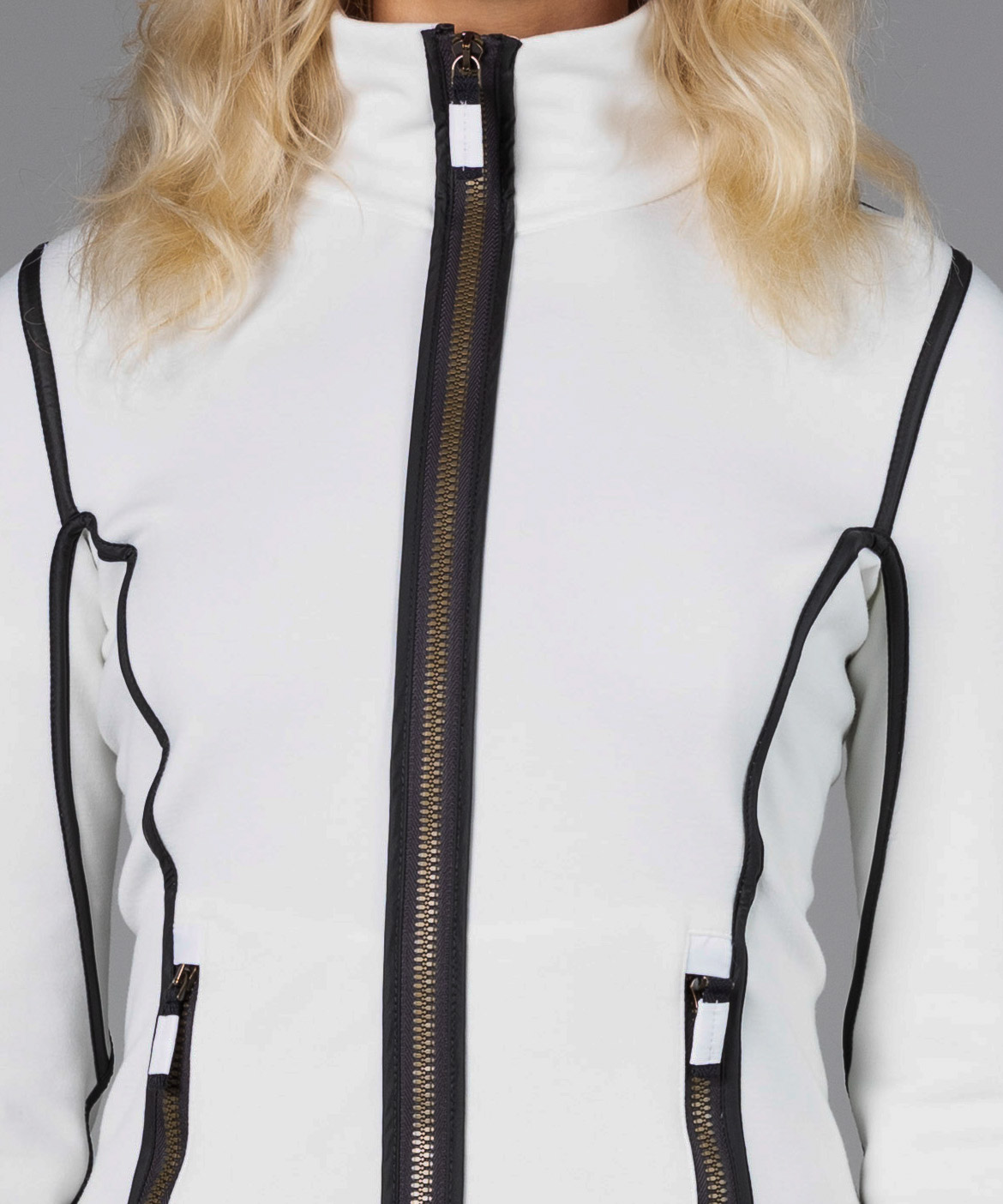 Tech Info
76% polyester, 18% virgin wool, 6% spandex
Warmth Rating
Staying Warm
In general, padded jackets are warmer but less versatile than shell jackets, which have little or no insulating material.
The story goes that natural down insulation is less bulky than synthetic padding but loses its thermal properties when it's wet, whereas synthetic insulation works better when wet but tends to be more bulky and not as easy to compress into a small package. However, newer forms of synthetic padding are less bulky and more compressible, mimicking down, and may even be stretchy and breathable.
 There are two types of scenarios when a skier purchases a jacket. 
Skier one: Likes to ski moderately to hard and can get warm when doing this. 
We recommend either a waterproof and breathable shell, paired with an insulation jacket. This allows you to stay warm when its a cold day. Or shed the insulation jacket on a warm day to utilise the light properties of a shell jacket.
Pros: You have a second functioning jacket which you can walk around town with or use a light travel jacket. 
Brand suggestions:
Peak Performance 
Black Yak
J.lindeberg
Cons: Purchasing a shell outer jacket and and insulation jacket can put some people off.  
Skier two: Can ski comfortably around doesn't like to push to hard and wants to wear the jacket to Apres ski. 
We recommend a Down or Primaloft insulated jacket. These provide the highest level of warmth around your vital organs. 
Pros: Warm and stylish jackets 
Cons: You can get to warm depending where you ski.
Brand Suggestions:
All brands make these jackets just look for an insulated jacket.
< 20°C
-20°C to -5°C
-5°C to 0°C
0+°C
Activity: Après or Mid-Layer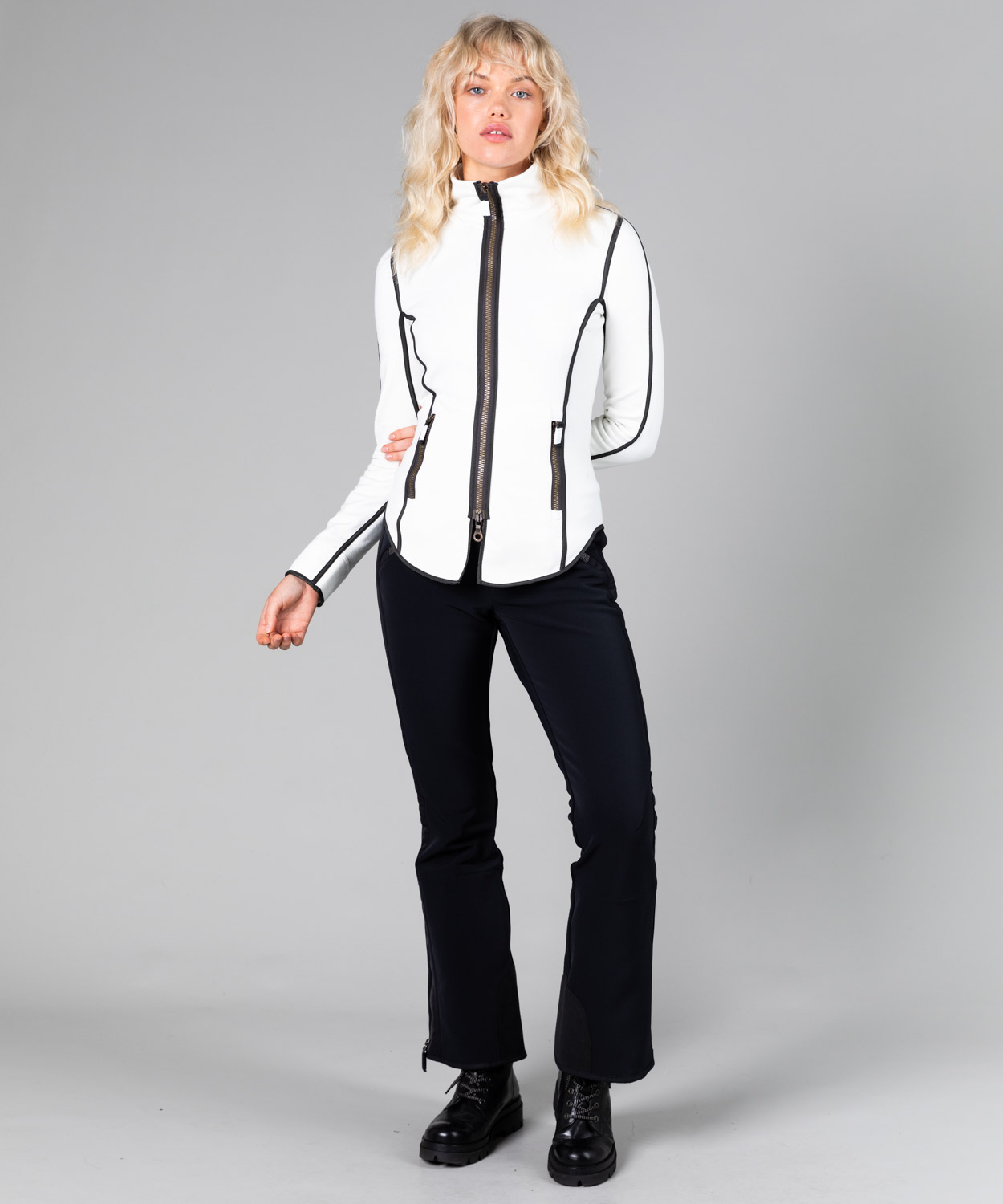 Featured
If you like it sporty, but feminine, you will love the Wera Multi Wool Jacket by Frauenschuh. You can wear this as a light coat or under ski jackets as a second layer. Thanks to the rounded body parts, the figure is emphasised and the sporty style gets a soft, elegant touch. It is made from wool power stretch; making it elastic, long-lasting, breathable, heat-insulating and quickly transports moisture to th
Size & Fit
Model is 176cm / 5 ft 9 and wears a size Small

What size am I?